24 Jun

Why explainer video cost shouldn't be the deciding factor

Posted at 13:32h

in

video

Ok so you finally bit the bullet and decided to jump on the explainer video bandwagon and now are wondering if the amount of money you are paying is really worth it?

The answer like every thing else in life is… "depends". While we can agree that explainer video cost in most cases is directly proportional to the quality of the production, at one end of the spectrum you have freelancers on sites like fiverr who are willing to create an entire explainer for at little as $100 and at the other end you have high end studios that charge upwards of $2000 just to produce a minute of video for you. In the middle you have boutique studios that charge some where in the middle.

Given the number of choices you have, its understandable that one would tend to get confused and not be sure which option to choose.

Here are a few tips that will help ease your confusion
1. Stretch Your Budget As Much As You Can
An explainer video is like marriage, you in all probability will be only making one in the lifetime of your product or service. So ensuring that you have quality explainer video production that doesnt make you regret your choice in the future is essential.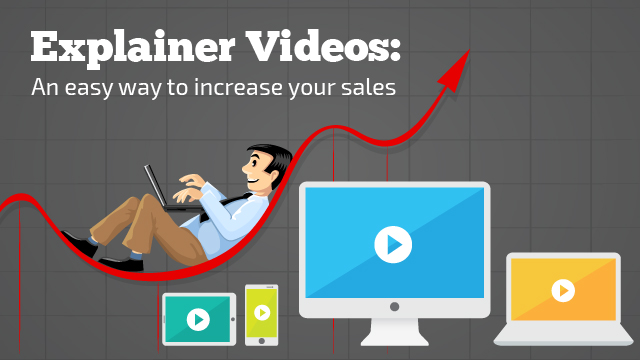 Quality video production is expensive. The reason that the freelancers on fiverr and other such sites are able to provide videos at such low rates is because they reuse a lot of the characters and background among client and choosing such services means that your video will look very similar to thousands of other videos created by the freelancer.
2. Think Long Term
You want to make sure that the video you create is timeless. A good design studio will craft your video's script in such a manner that the content will stay relevant even after years pass by.  It would be a needless waste of money to create a video and a few years down the line find out that the content you created then isnt in tune with what the market wants. A smart animation agency will also be smart to choose design elements that are classic. Some freelancers may use styles that are trendy at the moment of video creation, but once that trend goes out of style, your video will stick out like a sore thumb
3. Are they dependable
Though high end studios charge more, they are certainly more dependable than freelancers. Imagine a situation where you got a cheap video created from a freelancer and a year down the line needed to make some changes to it. So you go back to the freelance site only to find out that the freelancer you used has quit the business.
So it pays to make that extra investment in a partner who you know is going to have your back,  even after years have passed.